June 2015 Weather Event
Over the weekend 20th-21st June 2015 a weather event dumped up to 370mm of rain on Arbor's forests in the Wanganui, Rangitikei and South Taranaki Districts within a 36 hour period.
The National media has reported widely on the effects of this weather event on the residents of Wanganui and Waitotara. This event caused multiple slips on the Districts roading infrastructure and two weeks on from the event SH4 between Raetihi and Wanganui is still closed. This is the only road that accesses the Parapara District where harvesting is being undertaken in McQuade and Greenoch Forests. No harvesting or log cartage occurred from these forests for 9 days, so no logs were able to carted to Waverley, the ports or Karioi pulp mill. Access north to the pulp mill is still prohibited although logs are able to be carted south to Wanganui in limited volumes.
In addition to the damage to the public roads and on forest roads areas of a lot of the Arbor managed forests have incurred landslips. This is particularly prevalent at the base of slopes due to the land being saturated, with the rain and the weight of the tree crop, hills sides have slumped. Attached are various photographs showing damage to different forests and age classes. Most of the normal access tracks within the forests are impassable, these will be remediated in early summer when the country dries out.
Arbor Management Ltd has lodged an insurance claim for "Weather Landslips" under the Standing Trees policy it has for the forest estate it manages. To quantify the damage for the claim new aerial photography is to be flown showing the recent damage. As we get a better understanding as to the extent of the damage we will update the website.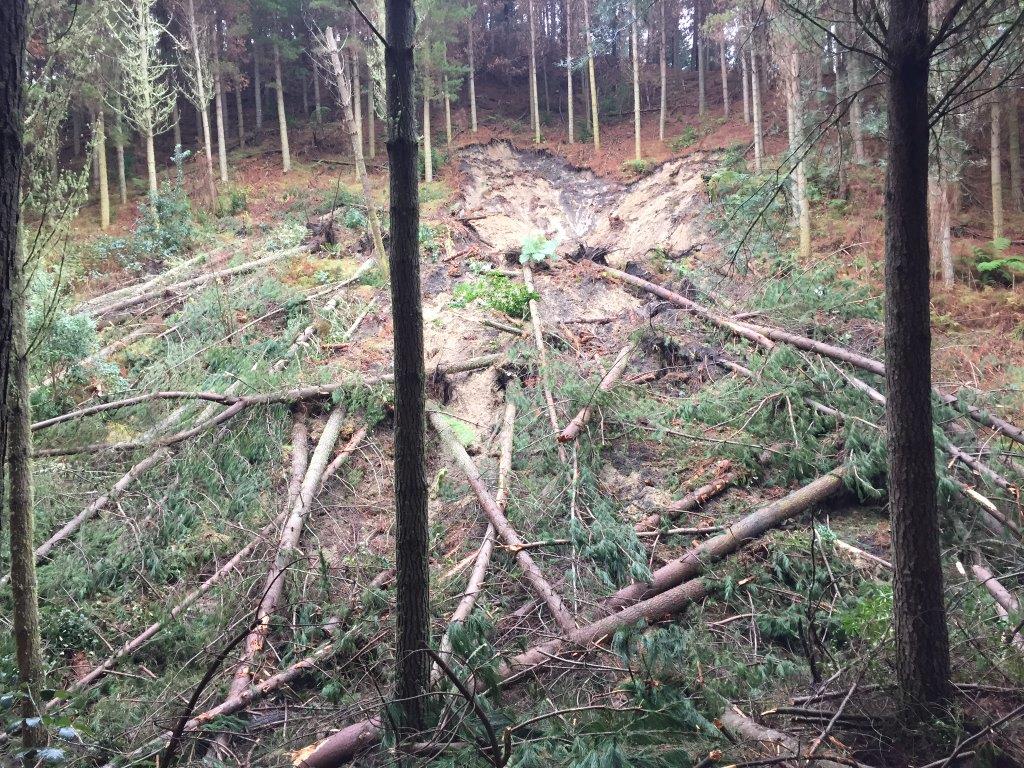 Back to News